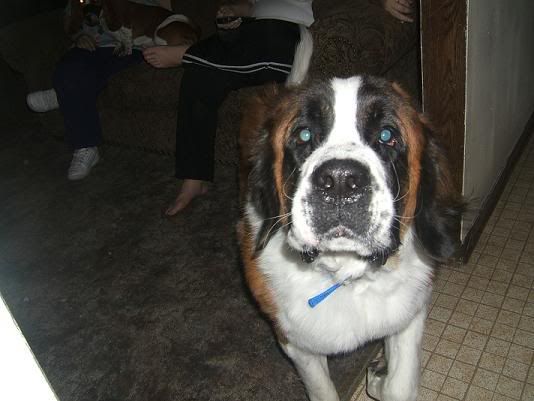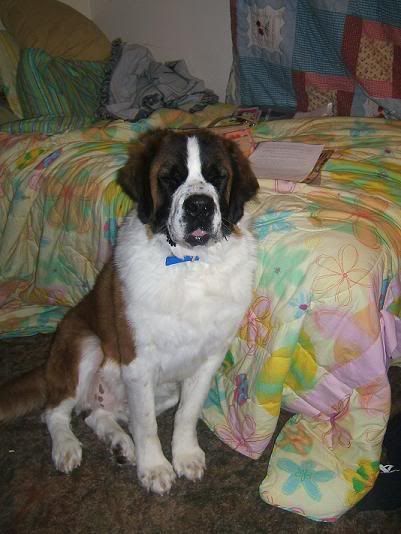 We got him from the Saint Bernard Rescue. His name is Mack and he's 18 months.
It just got tooo lonely in this house. And Ruby needed a friend.

I hope they get along soon. The only problem he really has is that he gets protective of his food and/or bones.
What can we do to help this and prevent a fight with the two dogs? Because Ruby doesn't understand.

Rascal let her get away with murder lol.